// 05 07 19
Julio Nickels Announces Debut LP, Feeling Fickle, and Shares Single "Local Support"
Full press materials available HERE

For more information, contact: Patrick Tilley | Pitch Perfect PR – patrick@pitchperfectpr.com
---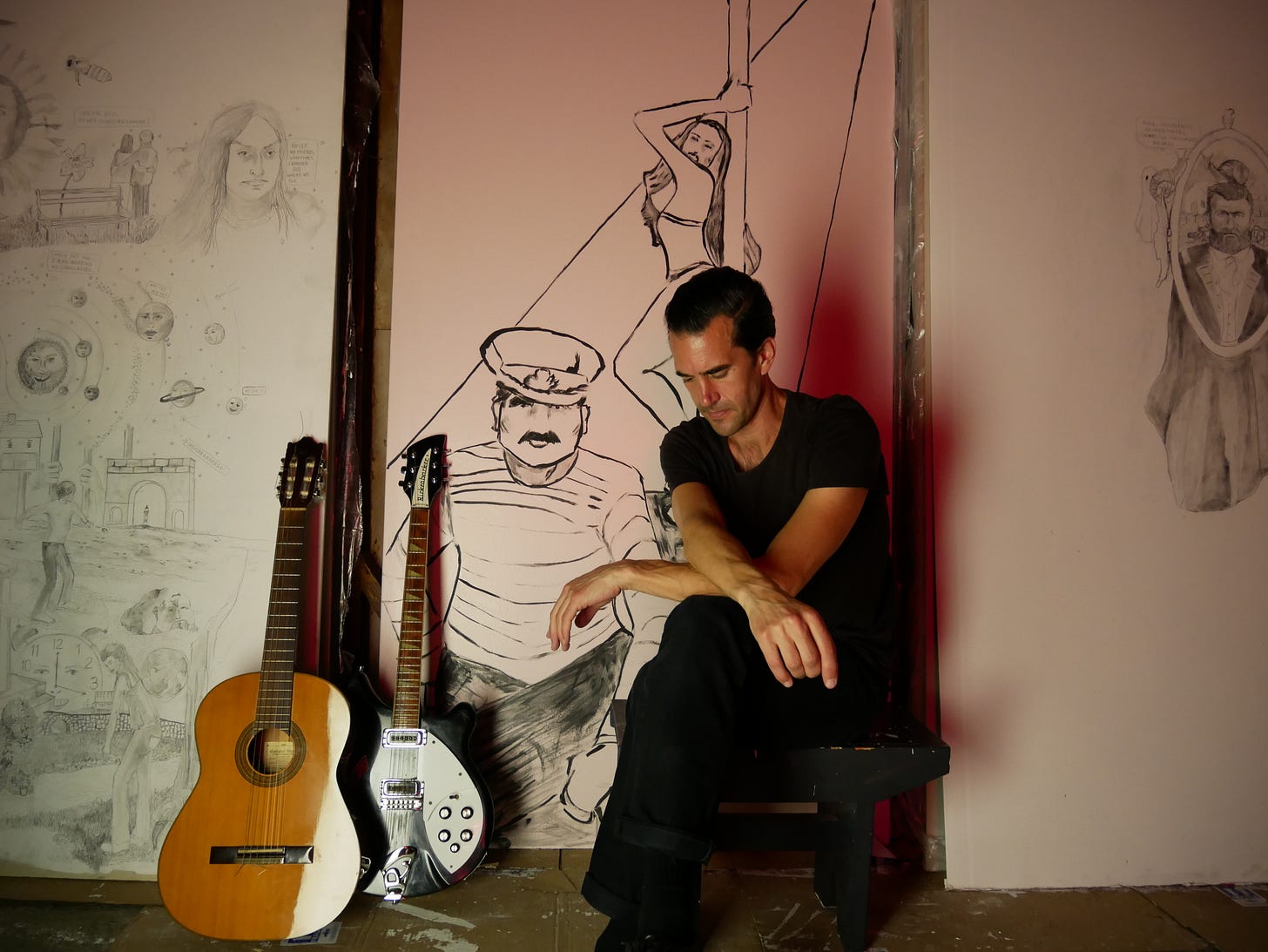 Julio Nickels – the solo project of guitarist Jason Orlovich – is announcing his debut album, Feeling Fickle, out July 12th via Orlovich's own media imprint Like Literally, and sharing the lead single, "Local Support."
Orlovich, a familiar face and underground fixture from Copenhagen to Paris created "Julio" as a vehicle for a life defined by change and driven by collaboration. What started proudly casual soon became the point for this former copy editor, who balanced a life of international touring and recording for decades.
The debut collection, loosely told from a bouncer's point of view, is a nod to the Warholian hustle of Lou Reed, Tom Waits, even LCD's James Murphy at his most caustic. "It's the guy we've all seen, loading in, tending bar, in the stalls," Orlovich says. "I've always been more interested in those folks, grinding it out into middle age on the Polish metal circuit than anything you'd find in Bushwick." Orlovich creates a world of oddball characters and introspective wordplay with a sincerity that belies the absurdity.
"At a certain point, I just wanted to document my world in a way that isn't all pillow-talk and vibes," he says. No stranger to squat shows or cerebral studio work, Orlovich says genre exercise is a young person's game. For better or worse, he's created an eerie and solitary world over nine highly textured tracks. It's a uniformly familiar and strange place that addresses the space in between, just as the compositions bend traditional instrumentation.
Recorded and produced by Johannes Buff (Thurston Moore, Trans Am, Zombie Zombie) in Bayonne, France, these are street-level narratives rooted in classic rock as much as '90s era Drag City -- all filtered through a harsh sonic reality, for now. Orlovich says experimentation through iteration has always been the goal. "Everything starts with an acoustic demo, and hopefully ends on another planet," he says. Outliers like David Sylvian or Ben Wallers (Country Teasers, The Rebel), even Nick Cave hint at the possibilities to come. Feeling Fickle, as the title suggests, is the first step in a fully malleable concept of wry storytelling and abstract experimentation. Julio Nickels stands gloriously out of step and that's all you really need to know.
Select US and European dates will be announced soon.
For more information, contact: Patrick Tilley | Pitch Perfect PR – patrick@pitchperfectpr.com