// 06 21 19
Julio Nickels Shares New Single and Video "The Grace Notes"
Full press materials available HERE

For more information, contact: Patrick Tilley | Pitch Perfect PR – patrick@pitchperfectpr.com
---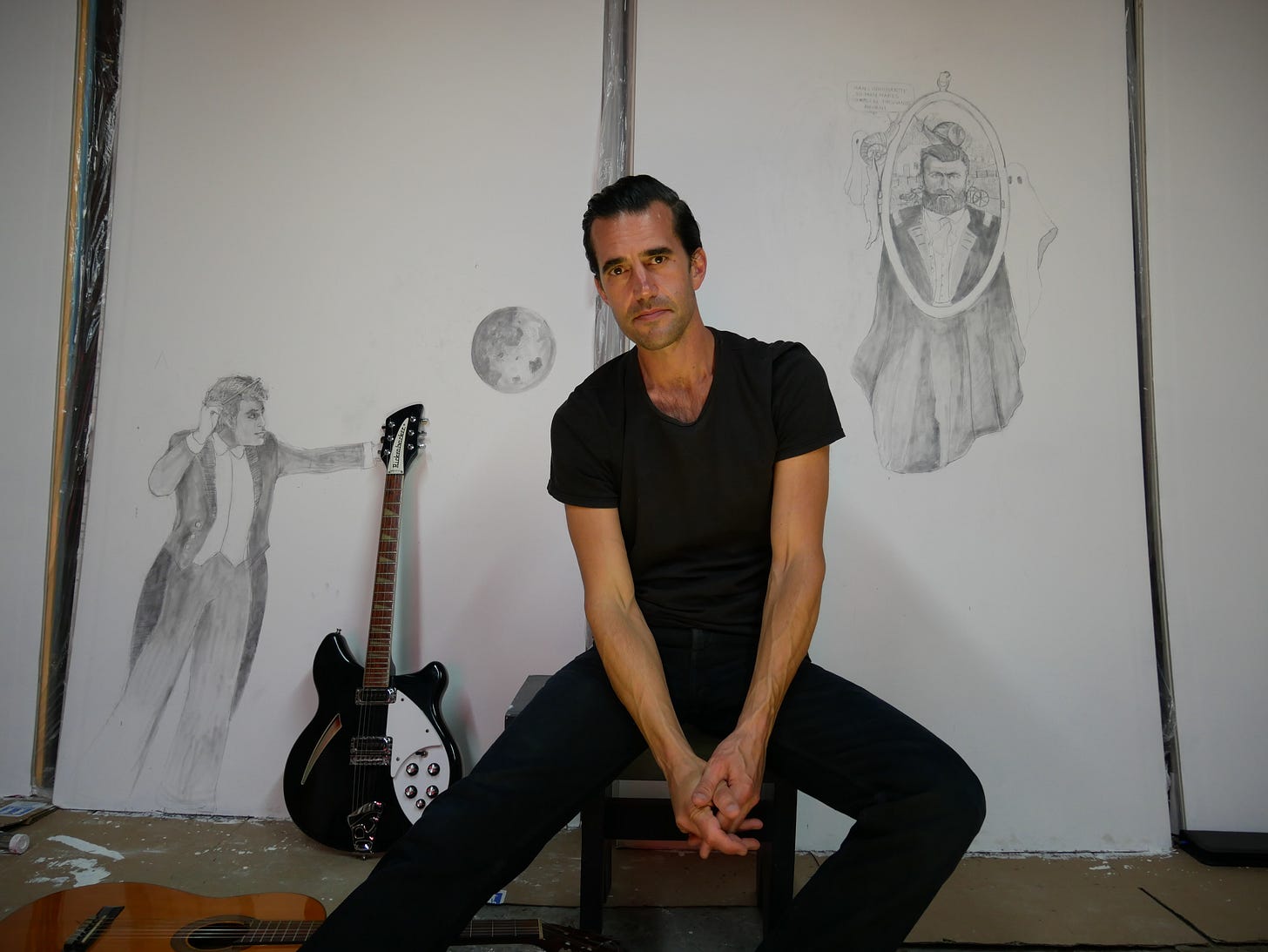 Julio Nickels, the solo project of experimental songwriter Jason Orlovich, shares the new single and video for "The Grace Notes" from his debut album, Feeling Fickle, out July 12th on his own Like Literally media imprint.
Directed by award-winning Swedish designer and visual artist Elle Kunnos de Voss, the handcrafted animation explores one unremarkable night in a half-empty provincial club. "I've known Elle for years and watching her work across mediums, from opera to theater, I knew she could really abstract this scene for me," Orlovich says. Taking inspiration from the complete album in text, Kunnos de Voss wanted to create a parallel world to the lyrical journey she was following on the page: finding redemption in the dark, falling in love on the run, VIP rooms and grenadine-soaked floors.
Recorded in Bayonne, France, Orlovich says the song already lived many lives and the video is just another manifestation of the record's collaborative journey. "Lyrically, I wanted the song to work around a simple couplet, something with a noir tinge about this band called 'The Grace Notes' that never really make a sound, but then zoom out and consider things like, wow, this bouncer really showed up on a bicycle." Similar scenes populate an album that's both familiar and deeply unstable.
Like its minimal production, Orlovich says "The Grace Notes" is a story told in the negative space from an album that pulls back the curtain on fundamental truths of performance and travel. Is anyone really listening? Feeling Fickle is the solo debut from a dynamic artist after decades on the move, embedded in some of the most exciting international underground scenes over the last two decades. The result is a remarkable diary in texture and insight asking how anyone got here.
For more information, contact: Patrick Tilley | Pitch Perfect PR – patrick@pitchperfectpr.com