// 04 12 19
"Unclassifiable"  -Pitchfork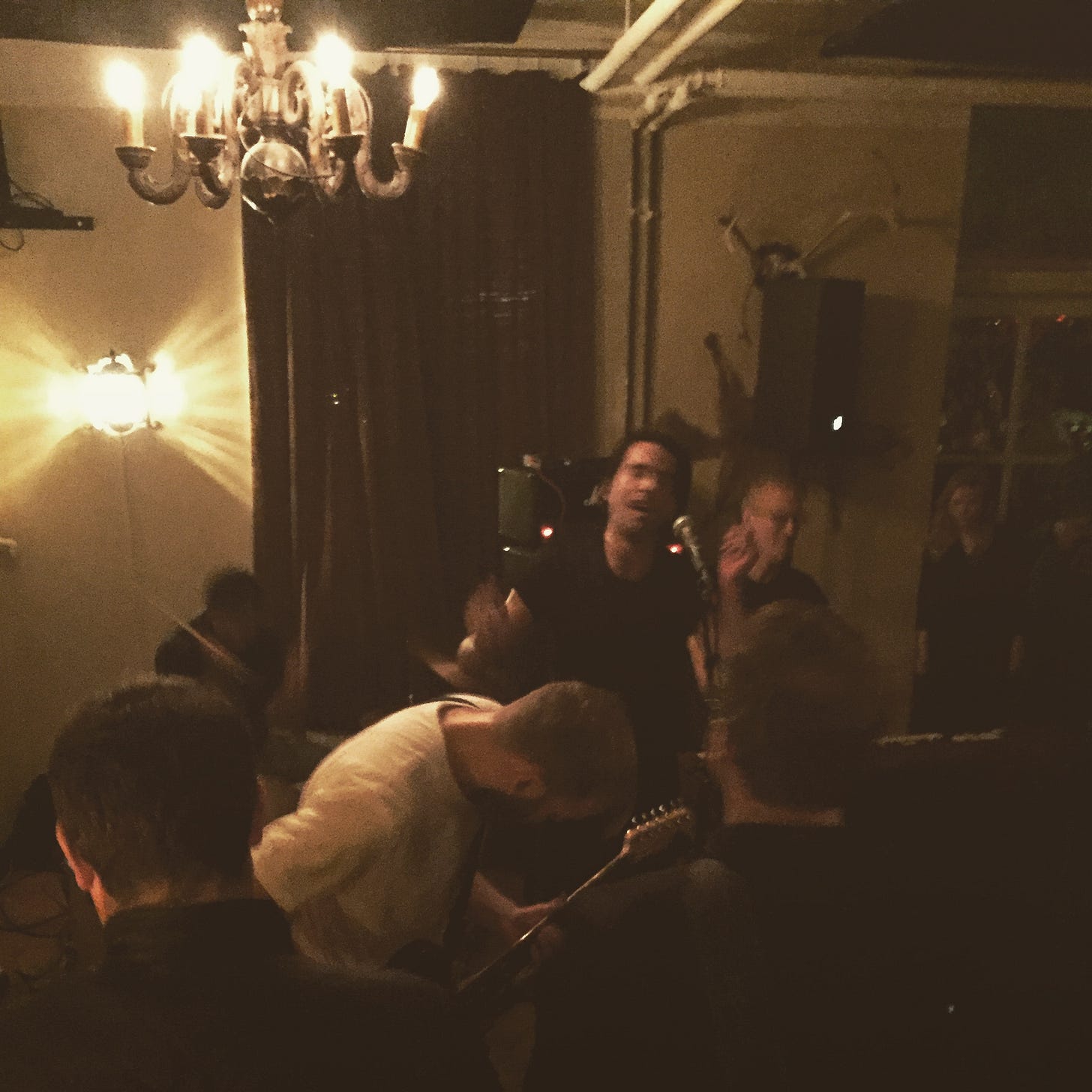 "Unclassifiable"  -Pitchfork
"Endlessly quotable" -Brooklyn Vegan
"It's about as deep as a puddle of beer, but its frantic intensity is compelling " -NME
"Sardonic glam, thumping post-punk, and sleazy guitars" -Entertainment Weekly 
By 2014, Copenhagen was having its Seattle moment. It seemed like every tastemaker label was circling the city thanks to a group of teenagers and a nascent bunker called Mayhem. I was screaming into a computer mic from France and thinking about a move there myself. That summer, I asked my old friend Jacob for a scene report and his reaction was everything I expected, "Yeah, we played Roskilde with them, I think, and the drummer forgot his sticks." I just imagine Jacob taking a long drag and letting that image hang there.
I joked at the thought of diving into this wave. Always the bridesmaid. I went to college in Champaign, Illinois, just as Polyvinyl was setting up shop. I moved to SF when Dwyer was still a local secret. I even lived in Athens, Georgia, for a summer when folks like Stipe, Bachmann and Oberst were showing up regularly. The only thread: I was invisible, either too young to care or too clueless to take advantage of the proximity. I told myself that would change. After a few months, I effectively moved to Denmark for yet another collaboration with distant players and new friends with the hope that all the attention was actually a good thing. My only interaction with the teens came late one night, listening to the comically affected frontman talk about his caffeine eye-drops. 
Copenhagen is small, like tiny. I understand it can be stifling for some or the first stop to a more adventurous Berlin for others. It's wealthy and comfortable and appropriately branded. It's also not surprising that guys like Tom Waits decided to debut an opera there in the '70s -- or members of the National call it home today. It feels equally oddball and domestic if you look close enough. The locals are beautiful and the summers are long and boozy. It's the little paradise you read about, with plenty of injustice right below the veneer. But mostly, it was a version of the midwest that I never got to experience as an adult. I wrote about starting Total Heels with Jacob. Here's how it was pitched not six months after opening for Mudhoney: 
Three Danes and one New Yorker arrived fully formed last year, sounding like the Stooges in a sea of post-punk nihilism. They stuck out from the start. Shows with Cheap Time, The Men, and Crystal Stilts followed. Invites from Ty Segall and Steve Wynn (of The Dream Syndicate) turned a few heads. What started proudly casual in this fertile Danish scene ended with a mess of European tours and two sold out singles before the New Year. You can't make this stuff up.
But you can, really. We framed TH as something you'd appreciate later. Sorta punk. Mostly rock. It was garage and soul and boogie. It was one long gospel about falling off the grid for a bunch of scene vets that had nothing to do with the noise across town. It was so out of touch, so defiant in its basic assumptions, it was quietly becoming cool for a certain subset of older rockers. 
The band's highly anticipated debut is essentially a collection of first-takes written and sung for those lovers and expats, junkies and romantics worldwide. It's detail heavy music that knows people still reach for Born to Run like a sweater. It's not complicated. "So we started a band," goes an early live favorite. "And I don't know what to do with my hands."
We finished the debut in a hurry and kept booking shows until the stresses of life took over and I left Denmark for good. I'm happy to share that debut here, notable as the first release from Like Literally back in 2014. The follow-up is mixed, mastered and ready to press, but will most likely never see the light of day. Sometimes, keeping a secret is the best reminder that you ever existed. 
TOTAL HEELS was Jason (vocals), Jeppe (organ), Snake (guitar), and Jacob (drums)