// 10 08 19
Johannes Buff Announces LP, Trader Reveal, and Shares Video
French Basque sound artist Johannes Buff is pleased to share the first single from his forthcoming LP Trader Reveal due October 8 via Like Literally. Filmed and directed by Barbara Lehnhoff, the seven-minute video installation effectively opens the record and features the musician wandering the forest of his youth, in Southwestern France—a fitting image for a life (and record) defined by exploration. 
Listen Apple

Listen Spotify

Listen Bandcamp
Recorded on foot throughout New York City and assembled at his own seaside studio in Bayonne, France, the 40-minute composition marks the first release in over a decade from an artist regularly found at some of Europe's largest festivals. For the past 15 years, the Basque sound engineer has built a steady clientele of international collaborators working from professional studios in Lyon, Hannover and New York while managing live sound for Thurston Moore, Dälek, The Drones, Lee Ranaldo, Matias Aguayo, Of Montreal, Disappears, FACS, The Internet, The Make Up, and many more.
Last fall, Buff spent one week collecting sounds across the five boroughs and mapping a loose path that would turn into the continuous "Uptown" (side A) /  "Downtown" (side B) sequence. Returning home to End Note, he composed the journey from memory, applying the sweeping soundscapes and lush choirs of texture that have become his signature, along with contributions from Mike Mare (guitar) and Edorta Izarzugaza (amplifier). 
The result is a collection that captures both momentum and immediacy. Working from instinct, Buff collapses linear structure into ambient noise and ghostly melodic exploration by following the song, as they say. It's a patience rarely seen in experimental detours of this kind. Cerebral and thoughtful, each movement in Trader Reveal functions like an aperture, from a photographer in masterful control of his craft. It's a remarkable accomplishment for any artist, especially one working to help others do the same. Above all, Trader Reveal represents a love of craft and one simple truth: It takes years of listening to produce a voice this singular.
Trader Reveal is available in all digital formats, with 30 extremely limited edition vinyl pieces coming soon courtesy of Berlin's Disc Archive. 
Trader Reveal tracklisting:

(side A) Uptown 18:37

(side B) Downtown 17:43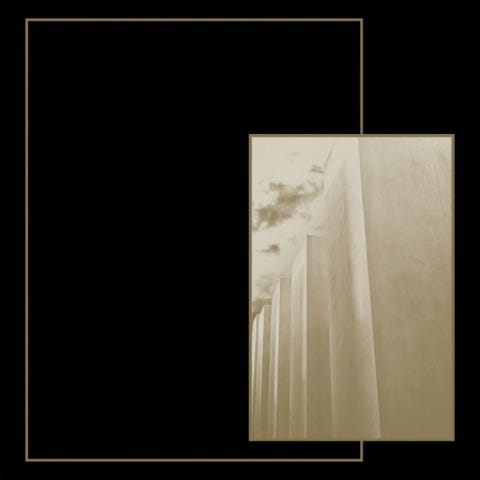 Artwork by Brian Case
Johannes Buff online: